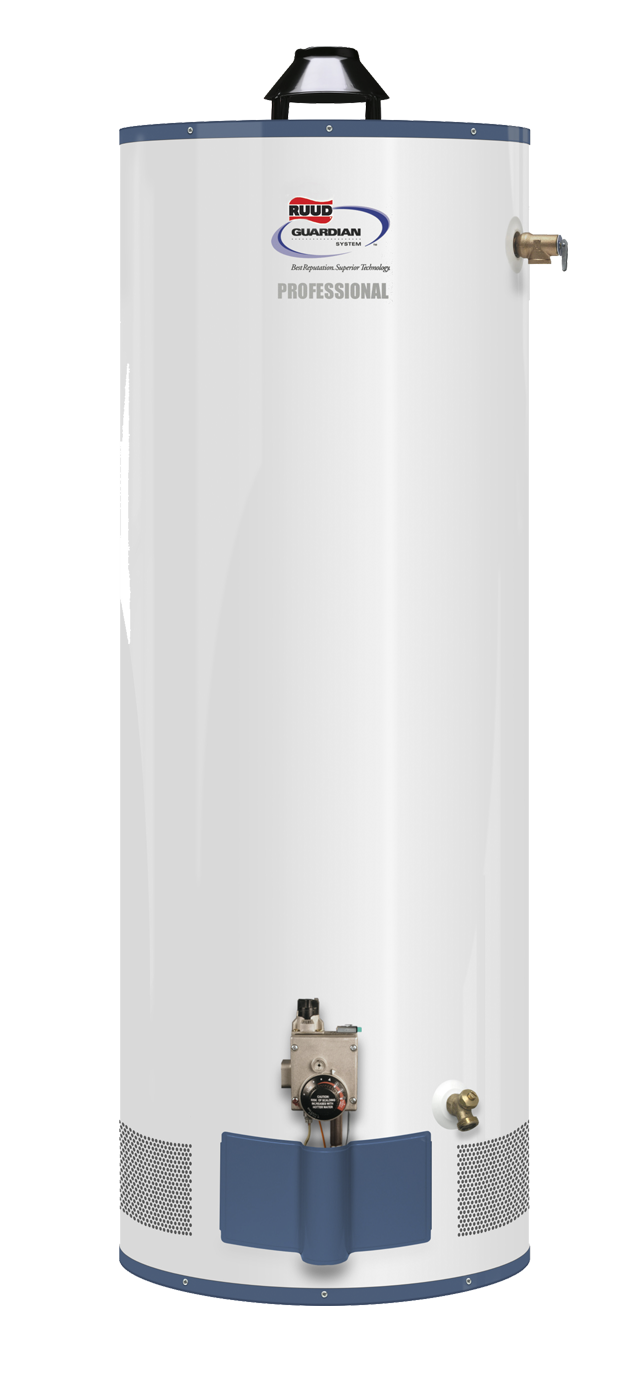 We repair and install gas and electric water heaters!
For new installations, we can provide a Rheem / Ruud water heater from our supplier or you can provide your own water heater.  We will remove and dispose of the old water heater.
The current plumbing codes require a water heater expansion tank if you are on city water. These are typically small tanks at the top of the water heater.  If there isn't already an expansion tank installed, one will be required to be added.  The expansion tanks protect the water systems from excessive pressure caused by thermal expansion.